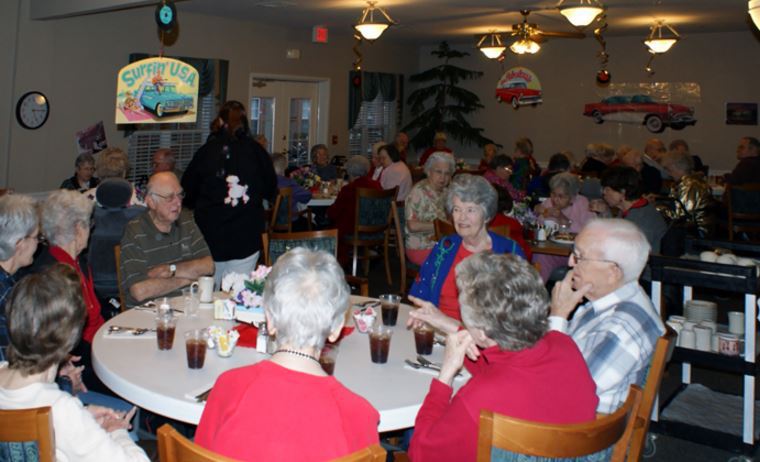 Food is a big part of our daily lives at Peachtree Village.  We provide 3 delicious, healthy meals a day with beverages and snacks available in the dining room.  Our menus are reviewed by a licensed dietician to help us ensure nutritional balance in our meals.  Our residents are actively involved in reviewing our menus and providing feedback and suggestions.  We sometimes use a resident's favorite recipe when putting our menus together!  
Entertainment and activities are going on every day at Peachtree Village.   From outings to local community events to singers and bands in the community, we are have lots to offer at Peachtree Village.  Please select one of our communities to see what is going on this month!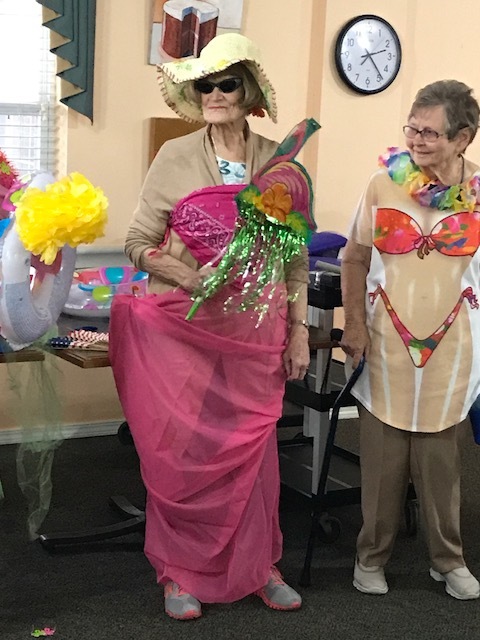 We have fun no matter what we're up to!  Above is a picture of our big Bikini Contest held at Holiday Island - Oooo La La!!!   Several of us at Farmington play pool and have pool tournaments now and then.  Fort Smith has a big, bean baseball team that competes with other senior communities in the area.  Lots of us enjoy planting flowers in our yards or walking our dogs.  We watch movies together and eat popcorn.  We watch the big football games together.  We work puzzles and play games together.  And yes, we love Bingo!!!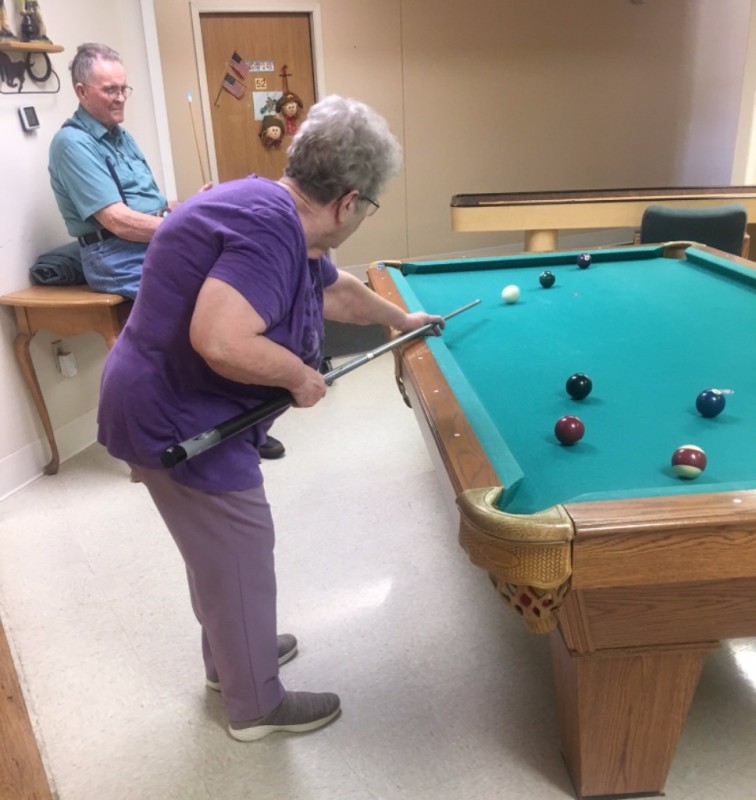 Each resident has their own apartment home with many options in floor plans.  We have a variety of studio, one bedroom and two bedroom floorplans to choose from.  Each apartment home has a kitchen area if residents want to prepare snacks or meals on their own.  In addition to your apartment home, residents have access to game rooms, exercise rooms, beauty/barber shop, snack and beverage bar, and outside gathering areas.  Many apartment homes have their own yard, patio or balcony, and there are many courtyards outside.  We provide independence and privacy along with a little help customized for each resident when and if needed.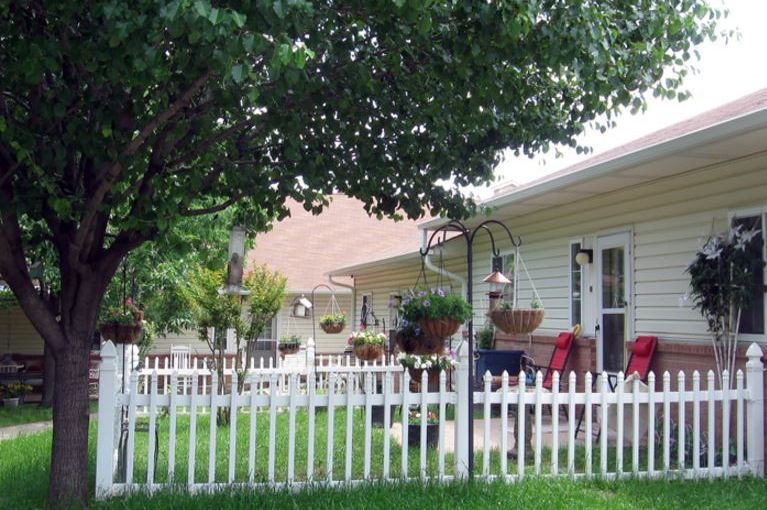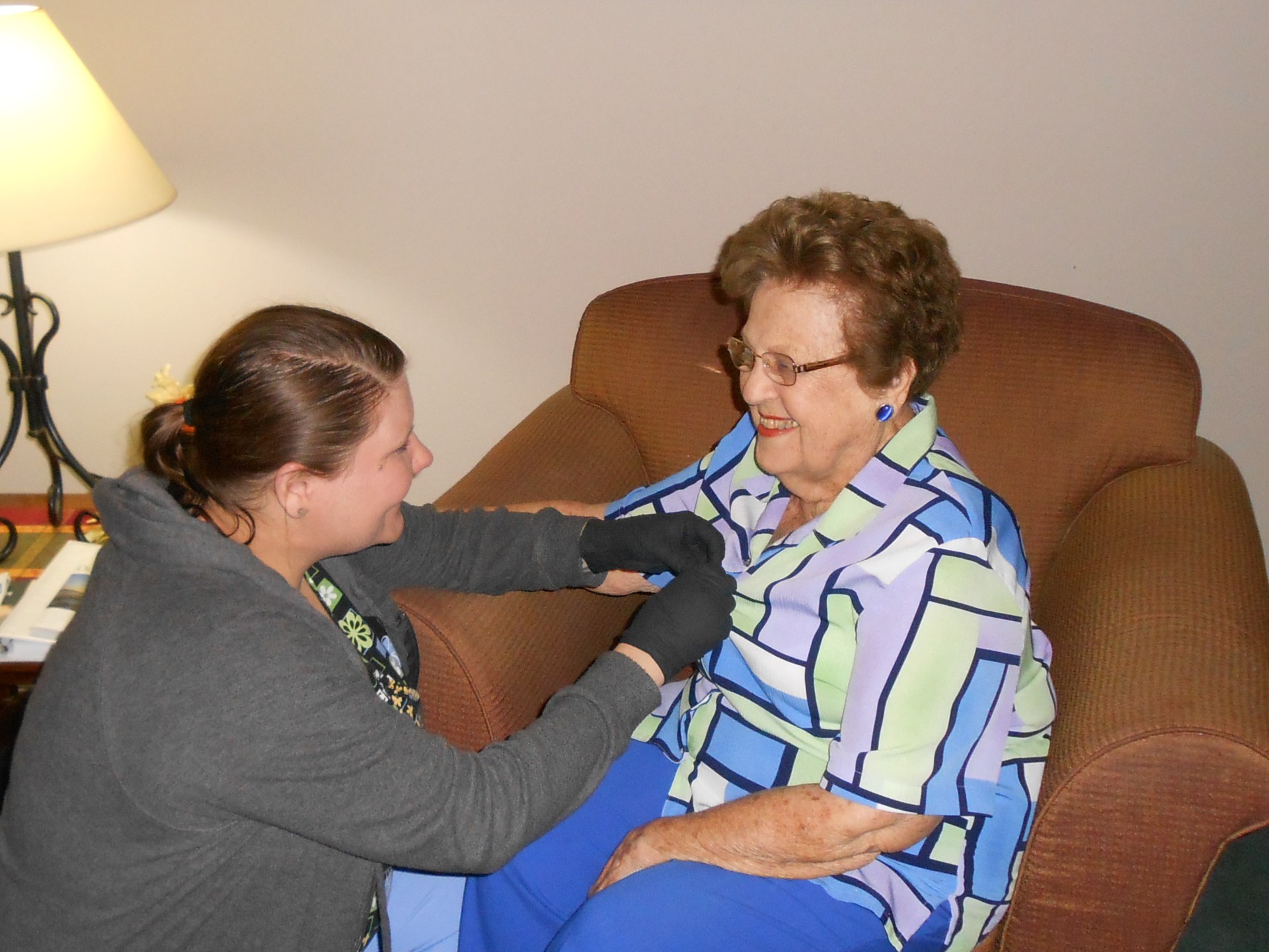 Peachtree Village offers independent and assisted living.  We are licensed as a Level I Assisted Living community in the state of Arkansas and provide the following services: 
Develop and maintain personalized care plans
Enable residents to self-administer medications
Provide medication reminders
Assist with grooming
Assist with bathing
Check on residents who miss a meal